SOL Y LUNA invites you to SF's Newest Nightclub
LOVE +
PROPAGANDA
(In The Former Space of Vessel Nightclub)
---
Featuring Grammy Nominee DJ & Producer
ADRIAN LUX
(SWEDEN)


LOVE + PROPAGANDA
LOVE + PROPAGANDA is a social club that brings together art, fashion, Music, and culture at night in San Francisco.
Welcome to the brand new, LOVE + PROPAGANDA located at 85 Campton, in the heart of San Francisco's, Union Square. LOVE + PROPAGANDA is fully equipped with one-of-a-kind visual stimulation and a state of the art Funktion One sound system.
ADRIAN LUX
Swedish based Grammy nominated (2011) producer Adrian Lux, best known for his highly acclaimed single 'Teenage Crime', is back with another smash hit 'Boy.' Featuring vocals from Swedish sweethearts Rebecca & Fiona, 'Boy' released on Ultra Records June 27th, 2011.
Similar to his previous singles 'Strawberry' and 'Can't Sleep,' Adrian Lux delivers a complete experience on 'Boy,' seamlessly transitioning between genres as an anthem of summer love and a more serious track, revealing his growth as a producer.
Exposed to music at a young age, Adrian Lux is the son of two musicians. His professional career in music began as a teenage prodigy, earning fame as one of Stockholm's leading hip-hop & reggae DJs. Though the transition to spacey, sentimental dance pop that Adrian currently creates seems huge, it was a completely natural progression for the young producer.
With one foot in the suburb where he grew up and the other in the pulsating Stockholm nightlife, Adrian Lux meshes his worlds through music. Adrian creates sounds that are often described both as minimal and grandiose. His music built its foundation on the dance floor, with a teenage whimsy attached to it. Blowing up European dance floors for over three years, it's never mattered what kind of club or crowd that is in attendance – techno, house, or indie; they all adore Adrian Lux.
With 'Teenage Crime' certified Platinum in Australia and Adrian receiving worldwide DJ support from the likes of Tiësto, David Guetta, Avicii, Max Vangeli, Ferry Corsten, Sander van Doorn and more, all eyes are on this rising star. Recent remix work includes Britney Spears, Natalia Kills, Roger Sanchez, the TRON soundtrack, Miami Horror, PNAU and more.
Adrian has toured the US with Tiësto, and is currently embarked on a 2011 worldwide tour including Ultra Music Festival, Beyond Wonderland, Ibiza, Australia's Parklife, with dates through Europe, UK, Scandinavia and more.
LOVE + PROPAGANDA
85 Campton Place
San Francisco

For Bottle Service Reservations, email SOLYLUNASF@yahoo.com

Feel free to invite your friends and family to this special event!
SOL Y LUNA & The New Grand Nightclub bring you...

The Debut U.S. Tour of
4 Time Platinum Platinum DJ / Producer...
JOEL FLETCHER
(Ministry Of Sound/Australia)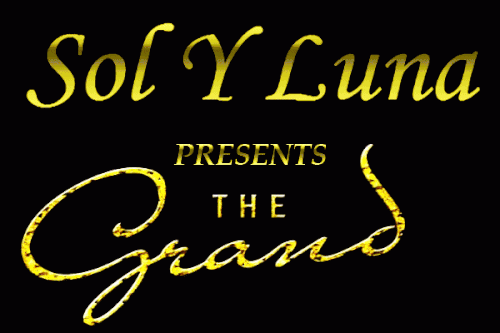 Joel Fletcher (Australia)
Born and raised in Melbourne, Australia - the prodigal son of Melbourne's underground dance music has come to earn widespread praise and an impressive reputation for his work in the music industry as DJ and Producer alike.
From beginning to DJ at the age of 14, achieving his first club residency by the age of 16 to being voted #3 in the inthemix Australia Top 50 awards in 2014, the rise to the top for Joel Fletcher has been quick and occurred early.
Through his large library of releases through labels such as Ministry Of Sound, Ones To Watch and many more, the 'Melbourne Bounce' Superstar, Joel Fletcher has been hard at work in recent times, releasing some of his best yet.
His impact can be felt in the productions of many of his peers including Will Sparks, TJR and Deorro, as well as in the sound of a plethora of aspiring producers both within and without of Australia. In the past 18 months, the multi-platinum-selling artist has managed to reach double platinum sales and for his collaboration with Will Sparks 'Bring It Back' and gold sales for his original production 'Loco', but it would be 'Swing', Fletcher's take on the 2005 hit by Kiwi rapper Savage that bounced the sound from the clubs to car radios, proving to be an inescapable track - going four times platinum, peaking at No. 2 on the ARIA charts, being nominated for ARIA's Song Of the Year and giving Fletcher even more platinum plaques to put up on his studio walls.
The Grand
Boasting 2 floors with 5 levels of elevation, The Grand Nightclub offers an intimate vibe in a big space with views of the entire nightclub from any vantage point. Consisting of attractive interiors and sophisticated production details, The Grand redefines nightclub entertainment in San Francisco. The newly remodeled space includes: all-new state of the art sound and lighting systems, a stunning LED Chandelier that hovers over the energetic dance floor surrounded by lavish VIP Bottle Service table seating. The fully elevated DJ deck, handcrafted from shiny gold bricks, offers maximum visibility of DJ performances. You can expect the best VIP Bottle Service experience San Francisco has to offer, theatrical bottle presentations with unique props and never-before-seen nightclub production at The Grand Nightclub. Get ready as we take the club into a frenzy with confetti canons, snow & bubble machines, dramatic light shows, LED foam sticks and many other special surprises. Join us at The Grand Nightclub for a world-class nightclub experience.
The Grand Nightclub
520 4th Street
San Francisco

For Bottle Service Reservations, email SOLYLUNASF@yahoo.com

Feel free to invite whoever you want and share this invite with friends and family!!!
2016 Bay To Breakers
Free After Party
Sunday May 15th 2016 - Starting at 2pm
4 Live DJs from 2pm to 8pm
Full Bar & Handcrafted Cocktails
Food & Appetizers - 12 Craft Beers on Tap

---
The admission is complimentary for this event but priority is given to those that RSVP on Eventbrite as the space is limited.
For Groups - We Recommend Table Reservations

---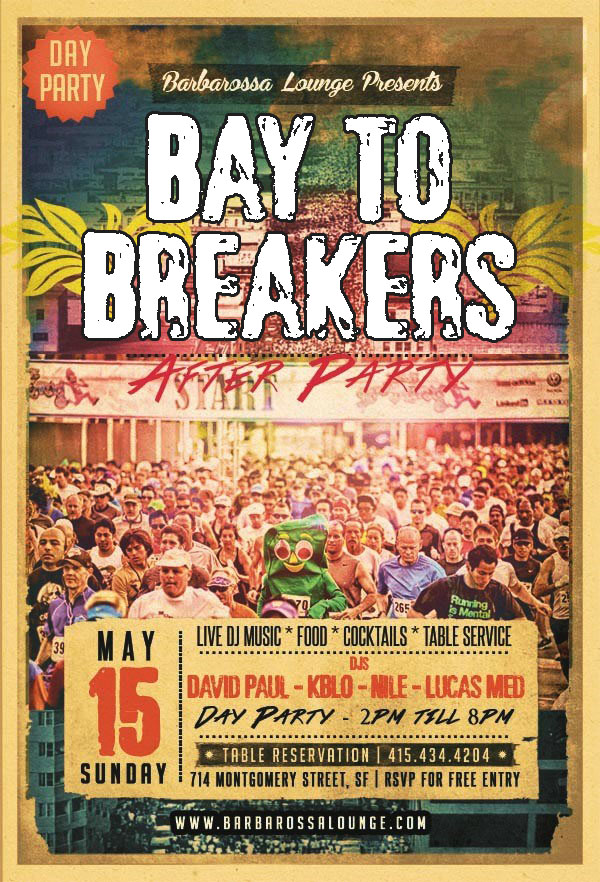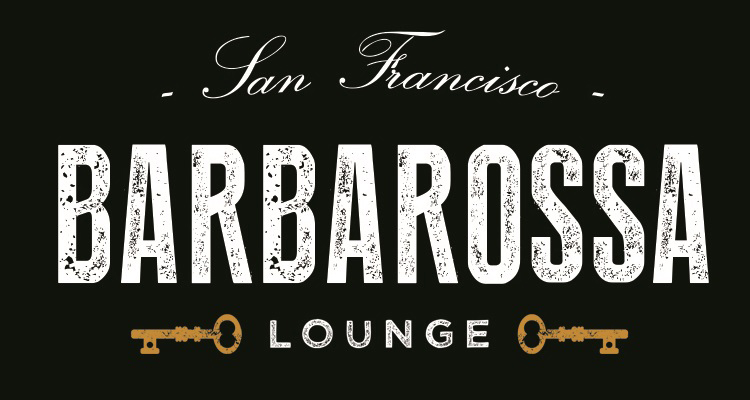 BARBAROSSA
Barbarossa is a cocktail-driven bar and lounge in North Beach, breathing new life into the historic location at 714 Montgomery Street. As one of the oldest buildings in San Francisco, having survived the famous 1906 earthquake, Barbarossa will showcase an entirely new concept—one that is full with legend and mystery as the space was used as a jailhouse in the 19th century. Most recently serving the neighborhood as the former Bubble Lounge, Barbarossa is where Barbary Coast atmosphere meets modern luxury, while maintaining relevancy to present San Francisco drinking culture.
Barbarossa's beverage program includes a seasonally rotating 11-cocktail menu with drinks that are named after famous criminals, madams, dance hall girls and politicians of the time. The beverage menu is made complete with signature grog. Grog is a drink of historical significance and supports Barbarossa's Barbary Coast sensibility perfectly. This drink was often consumed by pirates and sailors, mixing three main ingredients: spirit, citrus and water. The citrus was used to ward off scurvy, while the spirit (typically rum) was used to keep the water from going rancid. Grog is served Collins-style. Each grog may be ordered with the patron's own spirit of choice, although it goes best with Whiskey or Bourbon.
In addition to the cocktail menu, Barbarossa offers a selection of beer (12 on tap), wine, and selection of champagne. The bar also features champagne flights, champagne both by the bottle (approximately 30) and by the glass, of harder-to-find varietals. This is somewhat in homage to its former concept and as they still have access to one of the most curated champagne selections in the Bay Area.